Charles-Bruneau Immuno-Hemato-Oncology Research Unit
Cancer remains the leading cause of death from disease among children under 14. This painful truth galvanized the entire Sainte-Justine family into responding to the Healing More Better campaign's cry from the heart. Your support has led to a rapid succession of discoveries. On May 18, 2017, we went one step further and created the Charles-Bruneau Immuno-Hemato-Oncology Research Unit.
During the course of their work, CHU Sainte-Justine researchers, students and clinicians had already begun to radically transform the way cancer was being treated. Today, the baton has been handed to the Charles-Bruneau Unit, which is now paving the way for the use of targeted therapy, immunotherapy and psycho-oncology. Pediatric oncology is moving towards precision medicine and giving us hope that we will be able to offer personalized, targeted treatment with as little trauma as possible to every child with cancer.
The Charles-Bruneau Unit cements the CHU Sainte-Justine's position as a world leader in pediatric oncology and maximizes the benefits that having access to a critical mass of experts offers. It is enabling hematologists, oncologists and immunologists to join forces and develop ever-increasing numbers of research protocols. Over the last 30 years, these protocols have helped children's survival rates rocket from 30% to 85%. Thanks to this new unit, we can concentrate our efforts on the remaining 15%!
The Charles-Bruneau Unit is literally bringing research to the patient's bedside, while accelerating the pace of discoveries and the development of new treatments.
Because of your generosity, what we have all hoped for for so long is now coming true. Thank you!
Pediatric oncology in the era of genomics: Targeted therapies
to heal better

Between 15% and 20% of children with cancer are resistant to treatment. And 70% of those who react "well" to traditional treatments live with long-term and painful consequences. At the heart of this harsh reality is the fact that chemotherapy has reached its limit as regards both treatment and research.
The Healing More Better campaign has placed this issue among its highest priorities. Thanks to you, this mission has led, among other things, to the creation of a super­regional oncology centre, led by Dr. Michel Duval and Professor Daniel Sinnett, supported by a highly specialized team with access to the most advanced equipment available. Underpinned by the CHU Sainte-Justine's leadership role in genomics, the centre's experts will be able to develop new treatments and implement them faster.  
Human genome sequencing allows us to identify the biomarkers and molecular bases of each type of cancer. It also makes it possible to define potential treatment resistance, reduce the side-effects, complications and after effects, and find the molecules that are able to attack cancer cells. Using genetic targeting, we can destroy cancer cells without damaging healthy cells, thus reducing the side effects and serious consequences.
Thanks to your support, we are entering a new era in which it will be possible to offer our young cancer patients a much "gentler" and more targeted treatment. Thank you!
Amy, 2, was diagnosed with leukemia this summer. She was discharged after more than 200 days of hospitalization at CHU Sainte-Justine Cancer Centre and 97 chemotherapy treatments.
Hamza, young patient of the CHU Sainte-Justine Charles-Bruneau Cancer Centre.
Centre of Excellence in Psycho-oncology
Cancer affects not only the body but also the spirit of a child grappling with the disease. Too often, it leaves indelible scars on the hearts and souls of these youngsters once they have recovered. This is why, at the CHU Sainte-Justine, we are particularly concerned by the emotional distress suffered by children with cancer, their family members and even the care team.
To ensure that the supportive care we offer never lags behind our technical sophistication, strong emphasis was placed on psycho-oncology during the Healing More Better campaign. Because we believe in the vital importance of the human dimension in the field of medicine.
And because you understand that healing and quality of life are two sides of the same coin, you contributed to supporting Serge Sultan and his team in setting up the CHU Sainte-Justine's Centre of Excellence in Psycho-oncology.
Thanks to you, they are able to conduct research aimed at better understanding needs and developing the proper tools and treatments. Their goal is to broaden the range of care options available, taking a holistic approach to caring for children and facilitating their return to normal life.
We have an obligation to care not only for children but also their parents, brothers, sisters and loved ones who suffer the consequences and upheavals of the disease. Our responsibility also extends to the care team that is by their side during the long and often painful journey towards healing.
Reprogramming the immune system to treat autoimmune disorders
To date, there are no effective treatments to overcome autoimmune disorders, the second leading cause of chronic illnesses in children. These conditions can take various forms: autoimmune disorders (multiple sclerosis, type 1 diabetes, lupus, juvenile arthritis, Crohn's disease, etc.), immunodeficiencies, food allergies and even certain cancers.
In general, children with one of these disorders will have it for life. Because the CHU Sainte-Justine diagnoses and treats 70% of cases of serious childhood diseases, it goes without saying that there is an urgent need to advance knowledge and treatment in this area.
Thanks to a strategic recruitment program spread over several years, which has been accelerated through your gifts, the CHU Sainte-Justine's immunology team, led by Dr. Elie Haddad, has solidified its leadership position in the quest to understand and influence the immune system.
By increasing our knowledge of what triggers the immune system, it becomes possible to direct its behaviour, for example by making it attack cancer cells in the same way it would a virus.
Some spectacular results have already been achieved. Among them, we have discovered how to cure all patients suffering from chronic granulomatous disease, a condition that makes a person unable to fight off common germs.
As a result of advances in the field of genomics, Dr. Haddad's team is now preparing to move from a controlled simulation to being able to reprogram the immune system.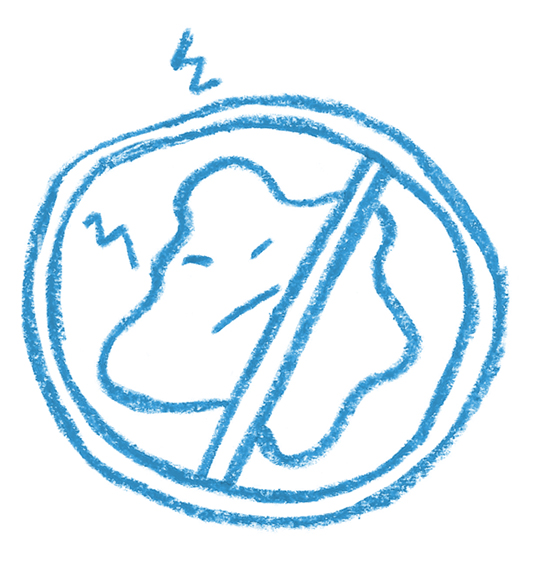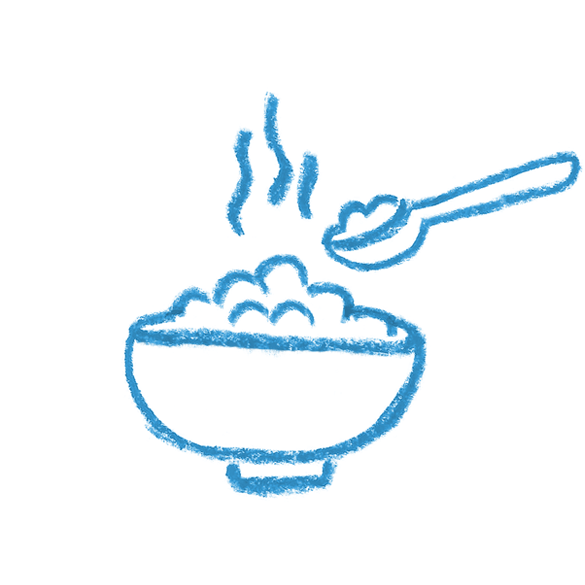 Oral immunotherapy clinic
Allergies—oversensitivities to one or many specific substances—are immune disorders that are on the rise, in both adults and children.
Some 100,000 children are affected by allergies in Quebec. That's three times more than 10 years ago! Despite heroic efforts by families and school staff to prevent all contact with allergens, a child's annual risk of having a reaction has stalled at 15%.
To remedy the situation, since 2014, the allergy team of Drs. Philippe Bégin and Anne Des Roches has been hard at work on an innovative approach known as oral immunotherapy. This therapy, almost nonexistent in North America, completely cures allergies in 80% of cases. It involves administering tiny, but progressively larger doses of the allergen orally over a period of years to defeat the immune defense mechanism and, in doing so, desensitize the child.
Thanks to your collective efforts in contributing to the well-being of these children, in late August 2017, the CHU Sainte-Justine was able to inaugurate its oral immunotherapy food allergy treatment department . That makes the CHU Sainte-Justine the first hospital in Canada to launch a clinical pilot project to treat serious food allergies in children outside a research context!
The oral immunotherapy pilot project is a major innovation whose benefits to children with severe allergies and their families are immeasurable. Freedom from food allergies radically changes lives!